Welcome to
Cableflow International Ltd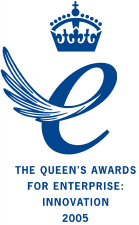 UK's leading Medical Supply Unit manufacturer and provider of Bedhead & Medical Trunking and Nurse Call Systems for the healthcare sector.
Designers and manufacturers of extruded aluminium cable management trunking systems for use in the worldwide commercial and healthcare markets.
As the UK's leading Medical Supply Unit manufacturer for the healthcare sector we are broadly credited within the UK as being the innovators in Bedhead Services Trunking System solutions where our products have gained notable recognition around the world via our international distribution network.
Our Medical Supply units integrate with any manufacturer of Nurse Call System and this approach and versatility sets us aside from our competition, with a reputation for market leading quality and innovation.
Latest News from Cableflow