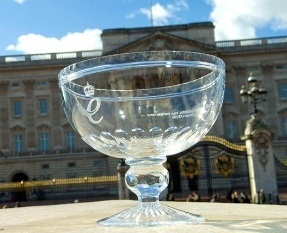 The company has always strived for excellence in our narrow market sector and diligence in our approach to running a successful and reputable business unit where sustainable innovation is key to our longevity and corporate success.
This approach and our innovative knowledge-led products were rewarded in April 2005 with the conferment by Her Majesty Queen Elizabeth II of a Queen's Award for Enterprise in the highly respected Innovation category.
As one of only 41 recipients of this Award across the entire community of British Industry in 2005, the highest business accolade in the UK, we are immensely proud of our achievements for such a young and dynamic organisation which reflects both the products we manufacture and the way in which we run our business.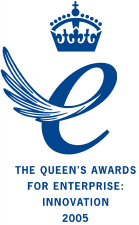 Through sound leadership and investment in our people, this Award recognises Cableflow amongst the UK's business elite and where we have developed business strength and market recognition.
Our Award winning product, Technotrunk Medysis Integra has been independently assessed by industry, the NHS, construction professionals, and government experts as to its innovative characteristics and been able to demonstrate that what we claim it achieves, it actually does. This innovation has fundamentally changed the way in which hospitals in the UK and around the world are constructed from a building services perspective and with over 100,000 bedheads installed now successfully around the UK, it remains the leading product in its field.
This Award was evaluated on many factors, one of which was sustainability, not least of all the contribution of the product to energy efficiency objectives within the healthcare environment as a 'Green' conscience grips the healthcare sector. By reviewing those projects which have already benefited from this product it was clear that its use has substantially enhanced numerous aspects of the installations and consequently recognition for innovation was deserved.
The energy efficiency benefits of this product provide a massive contribution on all projects to fuel economy and environmental change and our drive in developing similar healthcare specific products continues. The clinical benefits have already indicated improvements in the change of delivery of patient care services.