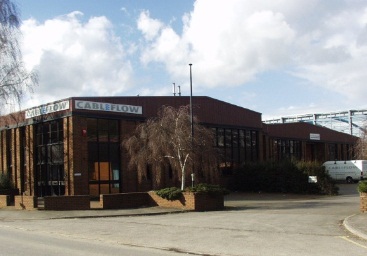 CABLEFLOW INTERNATIONAL LIMITED are the UK's foremost designers and manufacturers of hospital bedhead solutions for use in the worldwide healthcare markets. Since 1989 the company has continued to develop and enhance its share in the extruded aluminium cable management market and are now recognised as the UK's largest producer of these system solutions.
Our fundamental desire to express our thoughts and ideas which evolve through our experiences has dominated our market presence and growth in today's modern and rapidly evolving markets. In the world of increasing product life-cycles and advanced cabling and pipework networks we have led a constant revolution in trunking and bedhead containment design, ensuring that we remain at the forefront of our markets with product advancement linked to technological ingenuity and innovation whilst pushing boarders and boundaries to find functional and ever appealing solutions.
Our foundation of developing products in consultation with end users and specifiers leads to our systems skilfully blending artistic flair with engineering technology. Our corporate philosophy to produce products at the leading edge of the market and to not only meet but exceed the highest and most advanced international technical standards underpins a detailed manufacturing methodology using proven engineering principles.
CABLEFLOW products are designed and manufactured in the United Kingdom and are installed on many thousands of prestigious, high profile projects throughout the world.
---
As recognised industry leaders we are proud to be corporate members of the Institute of Healthcare Engineering and Estate Management (IHEEM). Our membership of the British Electrotechnical and Allied Manufacturers Association (BEAMA) underpins our industry reputation for compliance and through whom we actively support national and international standards committees with our unrivalled knowledge and expertise.